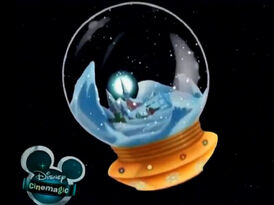 North Polaris is the space station where Santa Claus and his LGMs live and work.
Description
Floating out in space, North Polaris resembles a giant snow globe, with a golden tea cup saucer shape for the bottom. There are portholes in the bottom to allow ships to enter and exit the space station at any time.
Layout
Within the snow globe, there are trees and blankets of snow nestled next to Santa's workshop where he and the LGMs work.
History
Under construction.
Staff
Trivia
The station is meant to resemble The North Pole via Christmas time.
Appearances
References
Community content is available under
CC-BY-SA
unless otherwise noted.