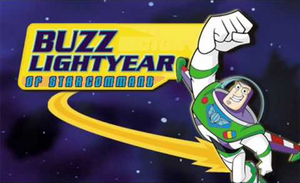 Buzz Lightyear of Star Command had an array of merchandise that was simultaneously part of the Toy Story 2 franchise and yet still managed to be apart from it. Over the years, products have become available on eBay, Amazon and other online stores at varying prices for covetous collectors to obtain.
Though far from complete, with the help and contribution of several fans, we have attempted to catalog the majority of Buzz Lightyear of Star Command merchandise that has been available throughout the years up until this point.
It might never be a fully complete list, but we will try our best to be as thorough as we can.
Prices, unfortunately, can't be included since they vary from seller to seller. Neither can availability, since it varies from time to time.
Community content is available under
CC-BY-SA
unless otherwise noted.